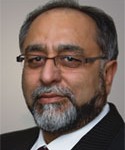 Mr. Rana brings over 30 years of software systems development and business management experience in the telecom industry to ZCOM Systems. He is a serial entrepreneur with a very successful track record of building software and services businesses.
Mr. Rana was CEO and Co-founder of Objectel Software (founded in 1996) which developed network inventory products and delivered software development services to telecom service providers. Objectel then merged with Architel Systems, where he functioned as Senior Vice President, Product Development. Architel was then acquired by Nortel Networks in 2000. The Objectel inventory product remains part of Oracle's telecom product portfolio.
Mr. Rana's background also features leadership roles at the senior management level for numerous corporate telecommunications giants including AT&T Canada and Nortel Networks. Mr. Rana holds a Bachelors of Electronic Engineering degree from the University of Essex, UK. He was also a research engineer at the University of Wollongong, Australia.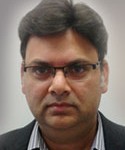 Nadeem Abbasi
Chief Technology Officer


Nadeem Abbasi is the Chief Technology Officer and Principal of ZCOM Systems. He is responsible for the management and technical aspects of ZCOM Systems' integration business. He leads end to end delivery of application development, implementation and support.
Mr. Abbasi has a successful and diversified work history in Information Technology in a variety of sectors including manufacturing, retail, healthcare, banking and telecommunications. He counts 24 years of IT industry experience, 14 Years of which have been in the telecommunications industry. He was the lead Solution Architect for ConceptWave Order Care and Catalogue Management products based solutions. He designed and deployed OSS/BSS solutions for ConceptWave global customers in Latin America, North America, Canada, Europe and the Middle East.
He has a proven track record of on-time delivery, on-budget deliveries, with quality. Mr. Abbasi draws upon his experiences in the industry to deliver the most challenging solutions. He has held senior management, architecture, development, and support infrastructures roles and as a result has insight across the IT lifecycle. Mr. Abbasi holds a MBA degree in Management Information Systems.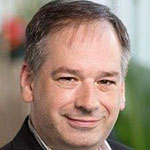 Robert Emery
Vice President, Global Solutions and Services


Mr. Emery has over 25 years of experience in Product Management, Research & Development and Professional Services. With a global focus, he has translated the unique needs of clients on all continent into tailored software solutions that meet their strategic needs.
Prior to joining ZCOM Systems, Mr. Emery was Head of the Customer and Partner Management Product Line at Ericsson. Prior to this, he was at ConceptWave Software, where he rotated between leading the Global Services, Product Management, and R&D units at ConceptWave Software. In doing so, he was instrumental in building ConceptWave's market leading Order Care and Catalog Manager products. Prior to this, he held varied technical and management positions at AT&T Canada including leading the Enterprise Architecture. Prior to his 25 years in the telecommunications industry, he held various technical roles in the banking sector.
Mr. Emery has a Master of Business Administration from Wilfrid Laurier University and a Bachelor's in Math and Computer Science from the University of Waterloo.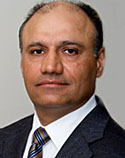 Mahmud Noormohamed
Vice President, Sales & Marketing


Mr. Noormohamed brings to ZCOM an established and well-reputed international track record in business development, sales and executive management.
He has held senior executive positions at BT, Dimension Data, LogicaCMG, Astracon, Net Insight, ConceptWave and recently Ericsson. He is proficient at acquiring large-scale deployment projects both directly and in-directly through partners and has established a portfolio of accounts on an international
scale.
His most noticeable achievements include strategic sales within Customer Care and Billing, and OSS environments within Tier 1 service providers in the USA, Europe and Asia. He has led and developed sales teams across the globe and managed multi-million dollar pipelines.
His aptitude, commercial insight and hands-on experience while working with a telecom operator, systems integrator and an equipment manufacture within the service provider world has allowed him to build an empathetic relationship with his target customers. An asset that ZCOM is leveraging as it scales its business internationally.
Mr. Noormohamed holds a Bachelor of Science, with Honours, in Electrical & Electronics Engineering, from the University of Portsmouth.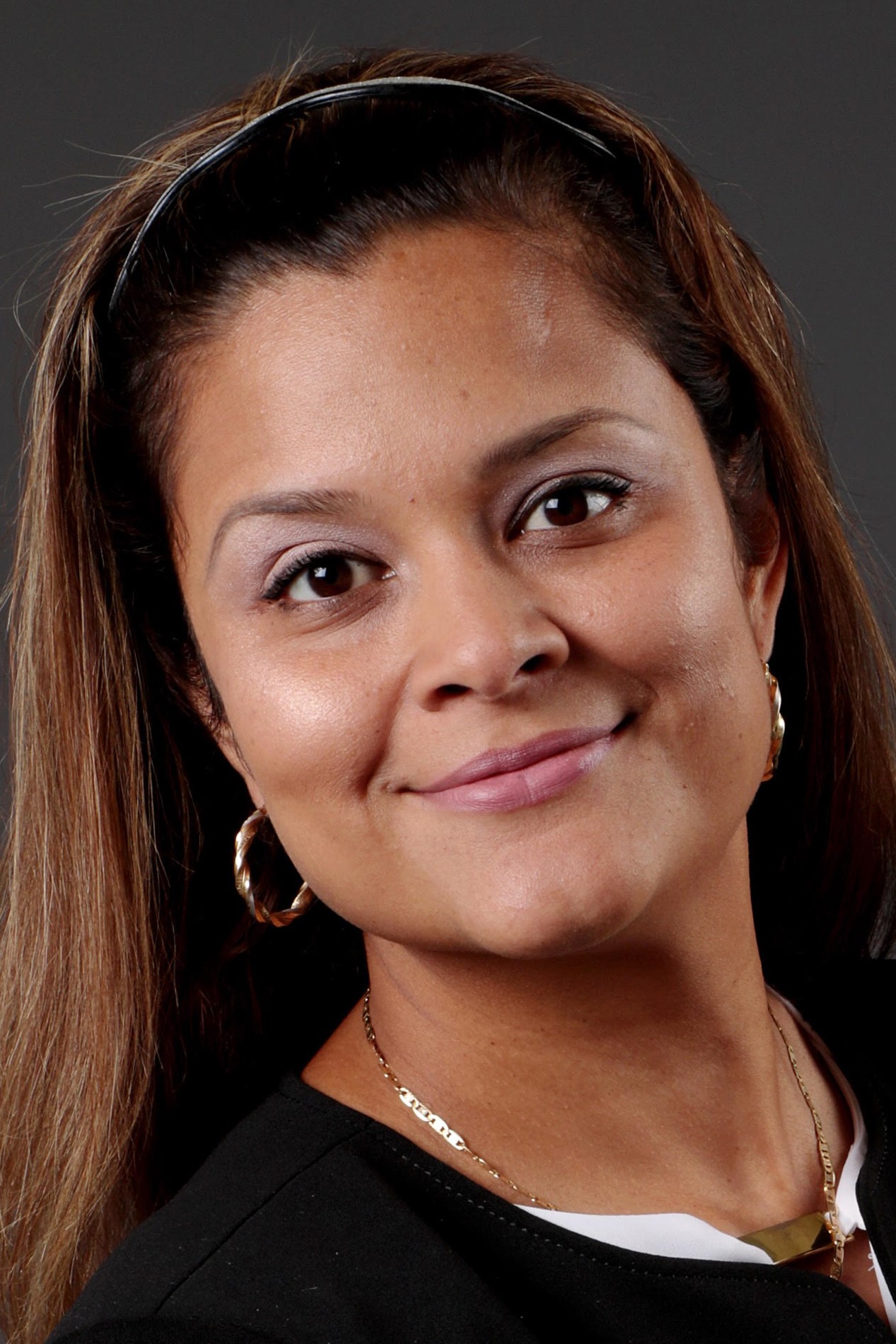 Marcy Deras
Director, HR and Operations


Marcy has over 14 years of human resources and management experience including start-ups and established organizations in the private sector. She has extensive hands-on experience leading HR and Operations activities including policy design, compensation, performance management, recruiting, business operations and HRIS implementations.
Prior to joining ZCOM, Marcy held human resources leadership positions in different organizations including ConceptWave Software, Mayhew and Associates and Motion Canada. While working at ConceptWave Software, Marcy was the Human Resources Manager where she supported 250+ employees located in 5 countries, working closely with the leadership team to ensure alignment of HR strategies with business activities and goals. Prior to joining ConceptWave, Marcy developed, participated and implemented various human resources projects, including compliance audits, handbook development, recruiting and compensation design.
Marcy has a certification in Business Administration and a Diploma in Human Resources Management from Sheridan College. She is a Certified Human Resources Professional and Certified Payroll Manager with the Canadian Payroll Association.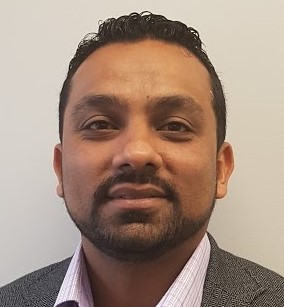 Maisum Ali
Head of Strategic Accounts


Mr. Ali has over 12 years of experience in Solution Management, Research & Development and Professional Services. He has delivered BSS solutions in North America, Caribbean, Latin America and South Pacific regions. Mr. Ali is experienced in all areas of Communication Service Provider needs from Mobile, Fixed Line and Residential Internet, to IPTV and Over the Top Video Services.
Prior to joining ZCOM Systems, Mr. Ali was Director of Customer Base Management and Loyalty – Consumer IT at Rogers Communications. Prior to this, he held various roles at Rogers Communications in Solution Management, Architecture and Operations. He started his career at Redknee Inc. delivering full stack BSS solutions for Digicel Caribbean, Latin America and South Pacific where he was instrumental in launching 4 of Digicel's operations in these regions.
Mr. Ali has a Bachelor's in Math and Computer Science from the University of Waterloo.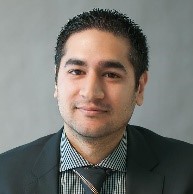 Noman Nadeem
Head of Business Management


Noman is an IT & Business Management Executive with over 15 years of experience.
Noman handles all corporate relations, legal frameworks, financial strategies and budget alignments for the company, liaising with the legal, professional accounting, and financial teams. Noman also manages key account and customer relation management, and the Program Office.
Prior to joining ZCOM, Noman was working in Technology and Business Strategic consulting for new and upcoming startups and small businesses looking to expand their technology footprint in the Waterloo region. Previously Noman was working with one of the leading construction companies in Saudi Arabia for over a decade in IT and Database Management.
Noman has a Master of Management Sciences in Technology from University of Waterloo and a Bachelor of Computer Systems Engineering.