We have a 30-year proven track record of building, deploying and maintaining OSS/BSS solutions for the telecommunications industry. Many of these solutions remain in production today, a testament to the quality of our work. Our staff have experience in providing traditional support services, but also proactive monitoring, maintenance and performance tuning.
ZCOM provides the following services:
Monitoring and Maintenance: ZCOM provides 7×24 proactive application monitoring, maintenance and performance tuning. We manage and monitor Alarms and Key Performance Indicators (KPIs) to identify issues before they become customer facing. Maintenance activities such as database tuning, data archiving, adjusting cache sizes, and scaling up/down are conducted to ensure the application continues to meet its Service Level Agreements with end users.
Support: ZCOM provides Level 2 and 3 support services. We sit behind your Level 1 Help Desk, and support them in providing 7×24 support to your end clients. Our teams triage and diagnose issues, resolving those that can be resolved locally, and managing the resolution of those where changes are required by other groups.
Product Enhancements: ZCOM provides resources fully qualified to deliver turn-key software enhancements. We understand systems rarely operate in a vacuum and are adept at working with other teams to coordinate changes across many platforms. We are team players that will ensure your solution works end-to-end.
Code Optimization: Performance issues often creep up over time, as systems age, or volumes increase. ZCOM has optimized hundreds of deployments around the world from a variety of vendors. Our experts will identify the problem areas, looking at the full ecosystem. Whether the issue is network, database, disk, memory, cache, thread or code related, we will identify the issue(s) and provide the resolution.
Software Upgrades: Software upgrades, while providing access to enhanced product features, are often much more complicated than the vendors promise initially. We have extensive experience in product upgrades and are fully aware of the issues that arise. We look at all impacted areas, including changes to API signatures, network bandwidth requirements, hardware compatibility and scaling, and the impact on any existing customizations/configurations. ZCOM can provide a realistic and proactive approach to upgrades that will deliver the benefits of the upgrade without the painful shocks.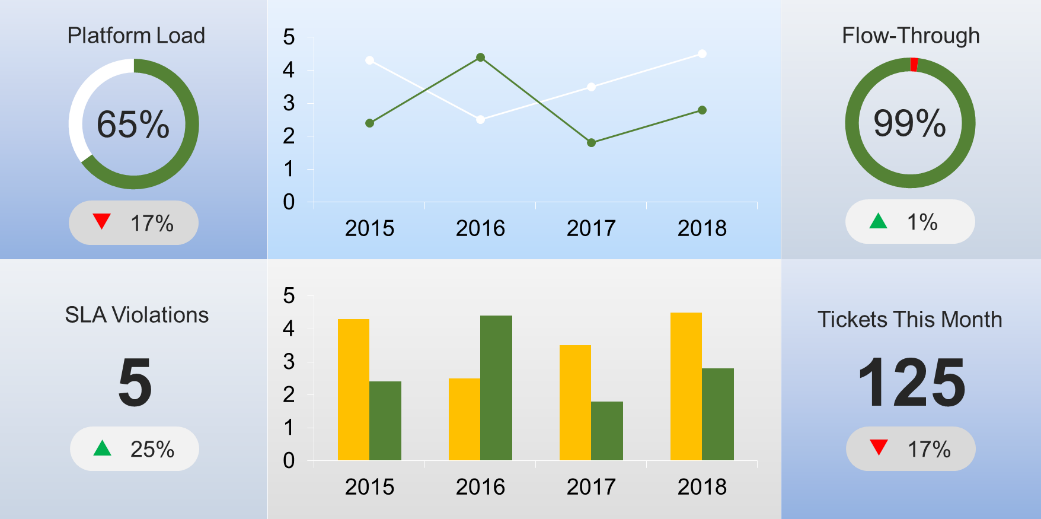 Artwork licensed from SlideModel.com